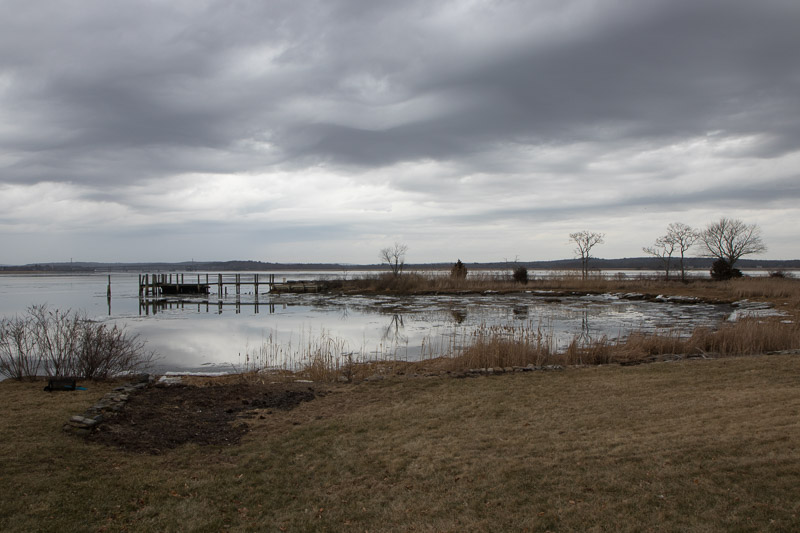 I don't do much post-processing with my images, as I prefer to get the work done on the front end, and trust my camera's ability to render a scene.
This shot, though, seemed to call out for significant cropping, as I felt the lawn leading up to the water diluted the drama of the scene. (I didn't get closer in deference to the property owner.)
Though I wouldn't consider the image below "much post-processing", it is a significant crop from the original. I liked the cropped version initially, but now I'm back to the original composition, mostly for its greater sense of space, including that beautiful sky.

{ 0 comments }