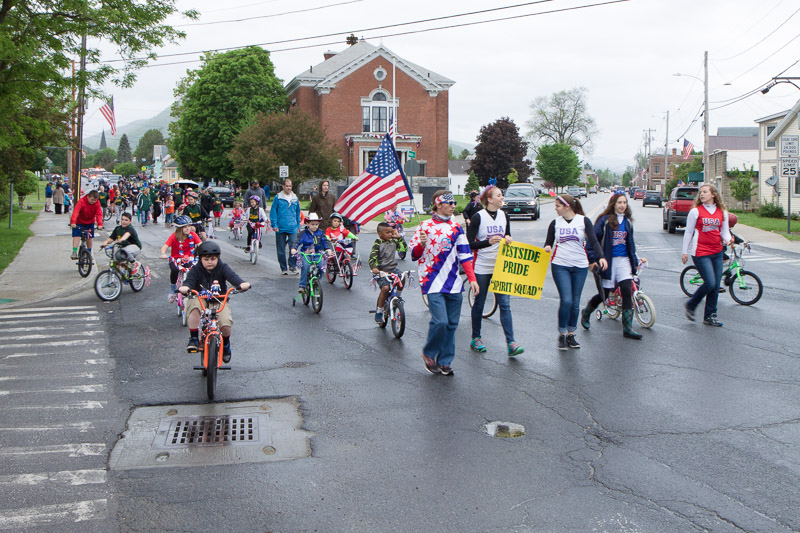 Ahh, the hometown – where I spent the first 18 years of my life. Three thousand people living there then, and now.
Here's the main intersection (looking NNE) with the Town Hall and the war memorials, including the new one for WWII veterans.
"Westside Pride", the unit shown here, (small town minimalism to be sure), was one of sixty that came out to march on this Memorial Day, and the rain held off till later in the day.
{ 0 comments }