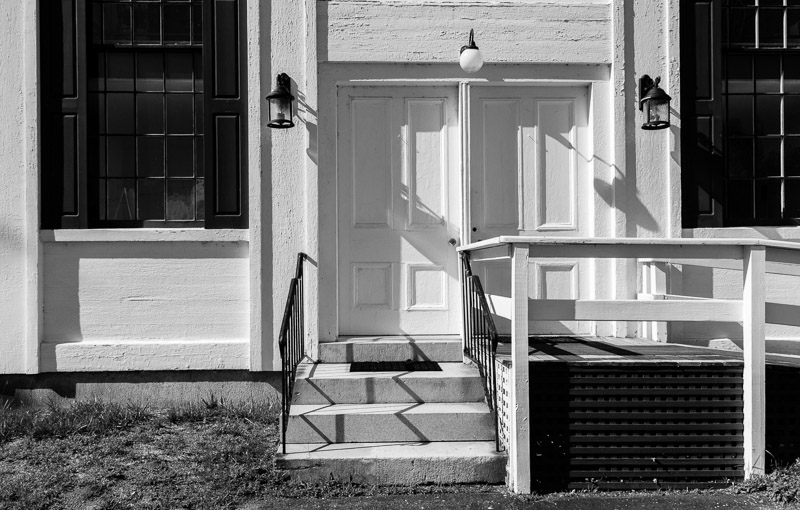 There's almost too much going on in this photo; with the bright afternoon sunlight careening around all the architectural details, everything seems to be vying for attention.
I prefer softer light for these type of shots – perhaps a high overcast day as on the previous post – but nothing remotely close to that was going to happen here until the sun came off the building, probably a couple hours out. And I was in transit.
Such are the realities of serendipitous shooting. But this one is growing on me.
{ 0 comments }